Home
Marine Ornithology presents peer reviewed contributions concerning international seabird science and conservation.
ISSN 1018-3337 (Print)
ISSN 2074-1235 (Online)
Marine Ornithology is supported and published biannually through a partnership between global seabird societies including the African Seabird Group, the Pacific Seabird Group (PSG), the Australasian Seabird Group, the Seabird Group (U.K.), the Dutch Seabird Group, and the Japan Seabird Group.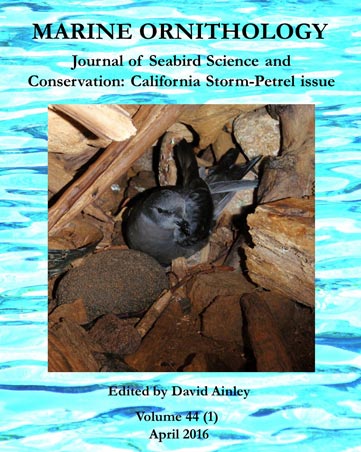 Front cover picture: Incubating Ashy Storm-Petrel (Oceanodroma homochroa) at Bat Cave, Santa Cruz Island, California, 15 June 2010, courtesy of A. Laurie Harvey.
SPONSORS: